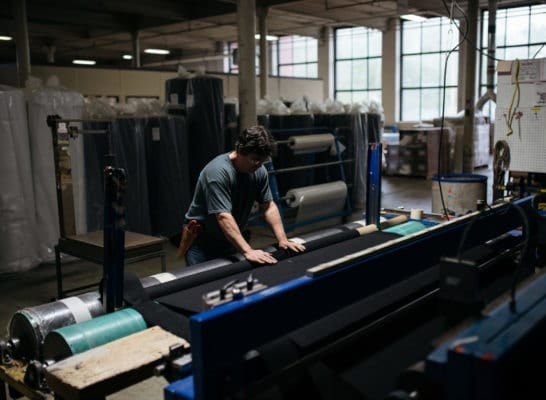 Bouckaert Industrial Textiles was founded to fill the need for non-standard, custom-designed products that fit our customer's needs.
We are a job shop at heart. But one with the capability of designing and producing highly technical products at scales up to six million pounds per year.
Our goal as a custom manufacturer is to ease the jobs of our customers. We strive to get our customers the exact product they want without having to compromise.
When you pay for a non-custom product, you are almost always sacrificing stuff you need and paying extra for stuff you don't. Our custom products are often cheaper than picking something off the shelf.
We achieve this through our dedicated sales and engineering teams partnering with you every step of the way. Once the perfect product is designed, we continue to offer superior customer service until the product is in your hands.
Do you have a nonwoven product or a usage in mind but don't have a formal spec or don't know where to start? Click the button below to get in touch with our product design team.