What are Poly-Sonic Acoustical Panels?
Poly-Sonic acoustical panels are a family of 100% polyester panels designed and manufactured entirely in the USA by Bouckaert Industrial Textiles to meet your acoustical needs. Poly-Sonic provides the best quality acoustical panels that are fiberglass and VOC free in the market. Every panel has a recycled content of at least 60%. and can be designed to pass market flammability and acoustical standards.
What are Poly-Sonic Rolled Goods?
Does your company already have heat-setting/molding capabilities and you would prefer to shape or mold the material yourself? We have many customers who fit this category and are looking for rolled goods that they can then turn into their own specialized products. Poly-sonic rolled goods are moldable nonwovens that can be turned into acoustical panels.
Why buy Poly-Sonic from Bouckaert Industrial Textiles?
Made in USA
Low MOQ's and Lead Times
Customization available in weight, thickness, and color
Boards or Roll goods available
Interested in our acoustic panels? Request a quote today!
Poly-Sonic Applications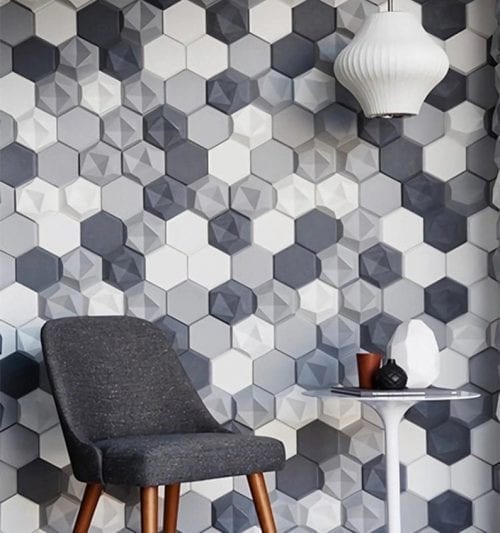 Acoustic Panels
Sound Absorbing Acoustic Panels
Acoustic Boards
Acoustic Art
Acoustic Ceiling Tiles
Acoustic Baffles
Acoustic Lighting
Moldable Acoustic Absorbers
Acoustic Designs
Ceiling Clouds
Desk Screens
Office Acoustic Panels
Architectural Acoustics
Building Acoustics
Room Acoustics
Custom Poly-Sonic Specifications
As a custom manufacturer, we are always looking to add value however we can. Do you already have a specification that you don't see here? We can match it. Looking for something that is similar to everything else you've seen but want to change some of the specifications like sheet size, thickness, density, color, etc? Let us know and our Product Design Team will get in touch and we can customize a product just for you.
Standard Products
Product

Thickness

Density

Standard Panel Size


custom sizes available

NRC




(A-Mount)

E84




(ClassA)

Minimum Order Quantities




(in 4'x8′ sheets)

Poly-Sonic 56354
0.354″
13.2lb
4'x8′
0.30
✓
240
Poly-Sonic 56500
0.5″
9.3lb
4'x8′
0.50
✓
172
Poly-Sonic 70500
0.5″
11.6lb
4'x8′
0.50
172
Poly-Sonic 721000
1″
6lb
4'x8′
0.75
✓
172
Poly-Sonic 1101000
1″
9.2lb
4'x8′
0.81
86
Poly-Sonic 1442000
2″
6lb
4'x8′
1.01
84
Need a custom specification or color? Fill out our quote form and we will reach out to you!
Standard Colors
We have temporarily reduced our lineup of colors through 2022 due to supply chain disruptions and longer than normal manufacturing queues. Due to this increased demand and continued supply chain challenges, we have decided to streamline our production to a limited color offering of white, black and a selection of greys in order to facilitate fast delivery times.
Thanks to Bouckaert Industrial Textiles our company has been able to grow our polyester cloud and wall panel business by providing innovative product capabilities at extremely competitive price points, even letting us compete against fiberglass products.

– Mitch
Standard or Custom Manufacturing
Whether you need one of our standard weights, densities, thicknesses, panels sizes or something custom for your project, Bouckaert Industrial Felts stands ready to help.
Contact Us About Poly-Sonic