What Is Custom Manufacturing? Is It Right for Your Company?
Most consumers think of manufacturing as nothing more than a long line of automated machines creating thousands of copies of the same product every day. We can thank the TV show How It's Made for this assumption. But what is custom manufacturing?
In reality, manufacturing companies come in many different shapes and sizes.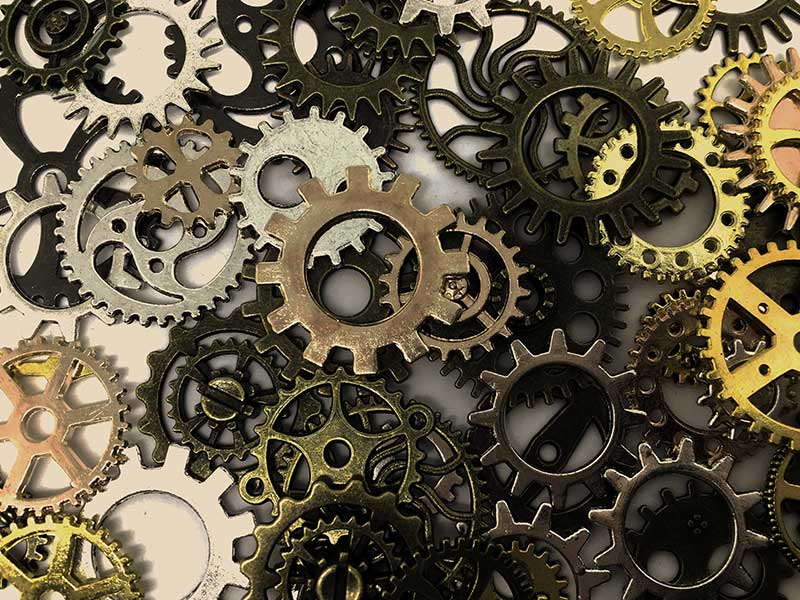 In many cases, companies are looking for more than just a copy-and-paste product. Their needs may not be met by any mass-produced product currently on the market. Or they are looking to get an edge over competitors through a new and unique product.
This is why custom manufacturers exist. One of the main purposes of a custom manufacturer is to create a product specifically designed for each customer. We should know because we have been a custom manufacturer of nonwoven felt fabric for more than 30 years!
What Does Custom Manufacturing Mean?
Custom manufacturing is the process of designing, engineering, and manufacturing products with unique specifications for each customer. The size of orders can vary from small, one-off batches to large, mass-production runs.
The main difference between mass-produced products and custom-manufactured products is that with a custom manufacturer, you can expect to work with them through every step of the process.
This will usually begin with a meeting to discuss your needs and requirements. If they believe that your needs are within their abilities, then the design process can start.
Depending on the complexity of the product, the design phase can take between a few hours or a few months. But this step is crucial to making sure that the testing phase flows smoothly.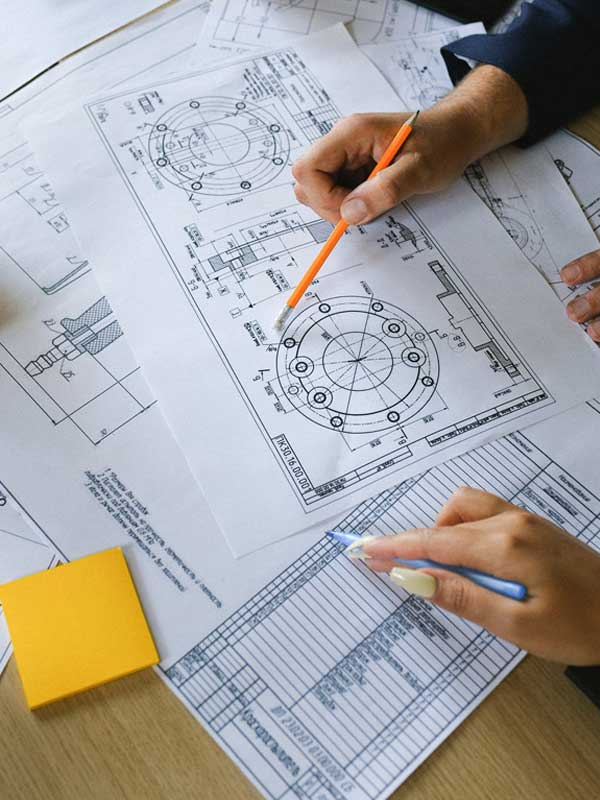 Once you are satisfied with the design and specifications of the proposed product, then single-batch production and testing can begin. This stage will most likely include multiple rounds to ensure that the finished product meets your needs.
Upon approval of a single product, larger batches can begin to be produced. At this point, the process will be similar to that of an off-the-shelf manufacturing company because they will have pinpointed the best way to manufacture your product.
Advantages of Custom Manufacturing
Exact Specifications
Off-the-shelf product manufacturers will often give you a variety of options. Their offerings are usually based on research into their industry's needs. This model works well for the majority of buyers, but it leaves out a significant number of people who need slightly altered specifications for a specific reason like performance or price.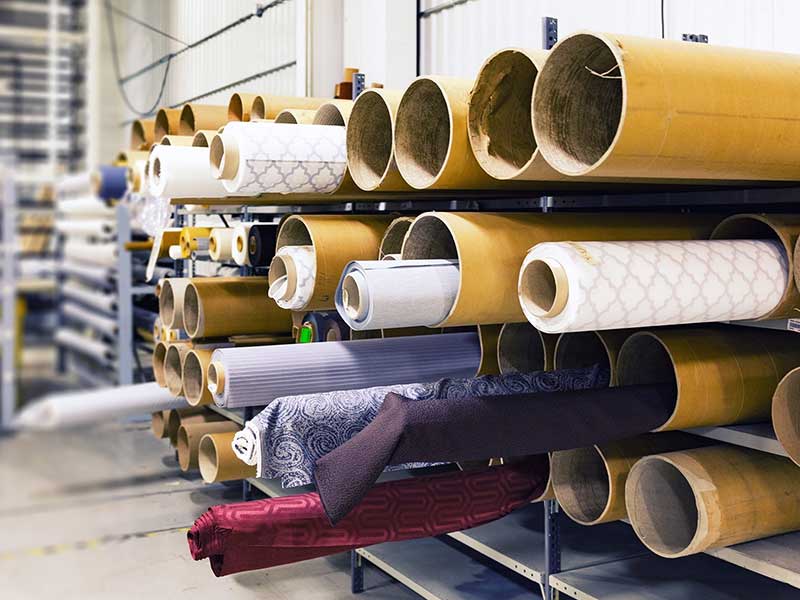 Custom manufacturers will ensure that your needs are met in terms of design, dimensions, performance, price, or any other specifications.
If you require a product that cannot be purchased from any other seller currently on the market, then you may be in the right position to start searching for a custom manufacturer.
Unique Product
A common issue companies run into is finding three or four different products that each satisfy 75% of their needs.
For example, Product A will meet all of the specifications, but it is too expensive. Product B will be suitably priced, but it is missing an important specification. And Product C will meet all specifications and pricing requirements, but the distributors aren't reliable enough and you have heard poor things from colleagues who have worked with them.
Working with a custom manufacturer can solve each of these issues by bringing the best aspects of each product into a new, unique product specifically for your business.
Lower Cost
Many people hear about a custom product and immediately think, "Wow, that must be expensive." But when it comes to custom manufacturing, this is usually not true.
One of the main goals of a custom manufacturer is to meet all the customer's requirements and this includes price.
If you go to a custom manufacturer and tell them that everything on the market is above your budget, then they are going to work with you to design a product that you can afford.
For example, a customer approached us back in 2012 with a problem: they were buying an off-the-shelf product from one of our competitors but it wasn't exactly what they needed and the price was too high. We began a round of research and development to help them solve this issue.
Soon, we had developed a product that met every one of their specifications.
But, it came in at 17% more expensive than the off-the-shelf product. However, because the product was developed to fit their exact needs, they were able to reduce the labor involved in modifying the previous off-the-shelf product. This reduction in labor ended up saving the company 8% per yard compared to the old product.
Today, that company has increased their stock value by more than 16x since we began working with them. And it's safe to say that our ability to help them cut costs and reduce margins was a factor in their growth.
Work Directly with Engineers
Certain industries require more than a simple 3D model to create a product. Many customers want to know that your products follow legal guidelines and requirements such as:
Quality
Functionality
Usability
Reliability
Safety
Packaging
Working directly with engineers will ensure that your product is designed to pass certifications. This level of communication with engineers is only offered through custom manufacturers.
Disadvantages of Custom Manufacturing
Custom manufacturing has many benefits. But it's important to consider the disadvantages of custom manufacturing as well.
Longer Lead Times
The main benefit of mass-produced products is that they are sitting in a warehouse ready to be shipped out. Custom products don't offer this same luxury.
Depending on the type of product, you may need to wait weeks, months, or even years for a product to be fully designed, developed, manufactured, and ready for shipping.
It's important to keep in mind the fact that unique products require a long-term commitment. While it may take longer to start receiving your products, you can be assured that the longer timeframe will be worth it in the end.
Higher Costs (But Not Always!)
Custom manufacturers don't have the luxury of walking into the factory, turning on a machine, and watching the products start rolling out.
Custom products are often produced in smaller batches. These smaller quantities mean that, between batches, the machines have to be reset and cleaned.
Smaller order quantities also mean that manufacturers can't buy materials in bulk with the guarantee that they will be used any time soon.
Some months, certain products will be produced that require a specific material. Other months, that same material won't be used at all.
So, the cost of the manufacturer having to use the additional time to reset machines between batches, buy smaller quantities of raw materials, and spend more time on product design and development is often passed down to the customer.
However, keep in mind that custom products don't always mean higher costs. In many cases, the product you're searching for doesn't even exist on the market so there is no real way to compare costs.
Another reason why higher costs may not be applicable is if your company requires very large quantities of products. One of the main reasons for a higher cost is smaller batches, so if you are looking to be supplied with millions of the same product over multiple years then you may end up paying the same amount or less when compared to an off-the-shelf product.
Considerable Communication
Being able to go to a manufacturer's website, add something to your cart, pay for it, and have it shipped directly to you is a great advantage. This experience is much different than what you can expect from a custom manufacturer.
You need to expect extensive communication between you and the manufacturer if you want a product developed. This may include meetings, factory visits, product testing, note-taking, and more.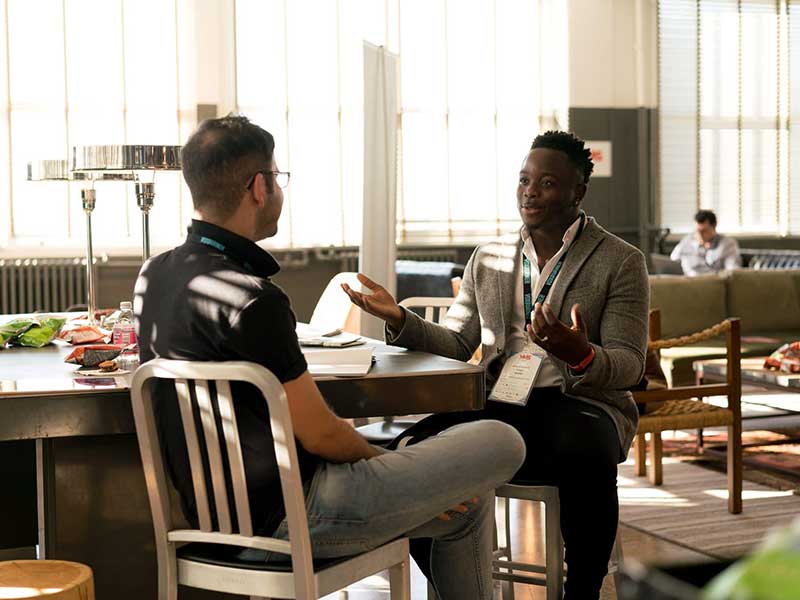 Companies that cannot commit time to a potentially lengthy development process should consider using an off-the-shelf product.
Finding the Right Custom Manufacturer
What to Look For
Finding the right manufacturer to help you develop a new product can be tricky. But this shouldn't scare you away.
Like working with any other business, it's important to look around and compare your options. Depending on your industry, there may be 5 companies able to work with you or 500.
You should begin by gathering all your requirements before reaching out to potential manufacturers. This will save both parties time as you will be able to filter through company's that cannot satisfy your needs before contacting them.
But, once you do begin to speak with companies and compare your options, you need to look out for the right signals. This can be done by asking a series of important questions.
Questions You Should Ask
Once you are in contact with a few companies that you believe could help you develop the right product, it's important to ask the right questions.
Some basic questions include:
How long have you been in business?
This will tell you if they are a long-standing company you can trust.
How do you differentiate your company from others?
Find out what they do differently from the other companies you're considering.
Have you manufactured products like what I'm looking for before?
While it's likely that they haven't manufactured your exact specifications before, you need to ensure that this is a space they're comfortable in.
What does your custom design process look like?
Understanding the exact design process a company uses will help you to understand if working together will be an easy, beneficial process.
What issues do you see as a challenge to what we are hoping to achieve?
Many products will be smooth sailing from start to finish. But others will take difficulty if they are unlike anything currently on the market. You need to ensure the company is honest with you about the troubles that may arise with your project.
How long can I expect before production?
If you are in a time crunch, then this may be a very important factor to you. However, don't let a long development time scare you away. It may be that they have a solid process in place for getting things right the first time.
What do your previous customers have to say?
Customer reviews are a great way to get feedback on what it is like working with a company. Keep an eye out for comments on customer service because it's important that whichever company you choose is a pleasure to work with.
Can you send me a product you've manufactured before that is similar to what I'm looking for?
It's always important to be able to get examples of previous work before deciding to work with someone. While they may talk the talk, receiving a product and being able to decide if it's the quality you're looking for is the only way to determine if they can walk the walk.
Questions They Should Ask
Asking the right questions is always important. But you should also expect to be asked important questions. If a manufacturer fails to ask you these questions, then that may raise a red flag:
What is the end goal of your product?
A good manufacturer will understand the different applications of their products. Finding out the end goal of your product may help them give you better recommendations.
What are the most important design aspects?
All design aspects are not equal. And they vary significantly between customers. So, a company must figure out what is important to you so that they can design a product accordingly.
What is your expected/required timeframe?
Manufacturers all work at different speeds depending on their process. They should be upfront and honest with you when estimating the time a project will take.
Conclusion
Whether you decide to work with a custom manufacturer or buy an off-the-shelf product, you need to make the decision that is best for your business. And, in many cases, the only option you have is to have a unique product developed for you.
It can be very daunting trying to choose the right manufacturer for your business. A wrong choice can potentially mean the loss of millions of dollars. So, take your time and weigh all your options.
Bouckaert Industrial Textiles has been a custom manufacturer of nonwoven felt fabric since 1988. And we have learned a lot over the years. But one of the main things we have discovered is that custom manufacturing is a people business. We are selling custom solutions to each customer. But more than that, we are selling the satisfaction of knowing your company has a unique product that will beat your competitors and help you position yourself as a leader in the industry.