Domestic vs. International Manufacturing: Which Is Better For Your Business?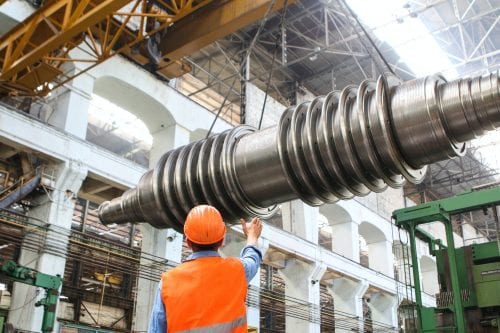 The American economy would not be what it is today without outsourced manufacturing. But is it essential to the health of our industries?
What was once a cost-effective solution is now facing problems. Emerging regulation standards, longer lead times, rising shipping costs, and quality control issues are plaguing the global manufacturing industry. Whether you work with domestic manufacturers or not, sourcing decisions should be backed by careful analysis to avoid costly repercussions. Here is why staying in America can alleviate most issues concerning supplier relationships.  
Keeping Manufacturing in America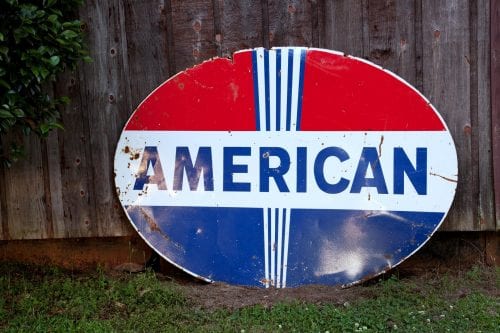 Buying local is more than a transactional act of patriotism. And although the upfront cost may be higher, its best to remember that cheaper does not always mean better. In fact, according to a recent Thomasnet.com survey of manufactured goods buyers (given the current post-covid economy), over 83% of companies are looking to re-shore their supply chain within the next 3 to 6 months.
Here are the benefits of using a domestic manufacturer.
Higher Labor and Manufacturing Standards
Labor costs were the initial reason for the major trend in outsourcing that began in the later 1970s. Up until 2011, America witnessed millions of jobs move overseas to China. Today, we see a moving wage gap shrinkage between America and its foreign competitors every day (with global wages increasing by 20% year after year).
When addressing the issue of labor costs, you must consider the whole picture. High employee turnover associated with low labor wage costs typically results in low productivity. On paper, it looks mathematically sound to partner with an international manufacturer who makes a product for $4 an hour vs $20+ domestically. But the money saved will be tested by production rate issues associated with low labor costs. Not to mention the hassle of dealing with poor currency exchange rates.
In the United States, employers comply with the Fair Labor Standards Act (FLSA) enacted in 1938 as a federal guideline for reasonable working wages and conditions. As a business, protecting your brand by working with morally compliant manufacturers benefits your company's reputation (and your conscience).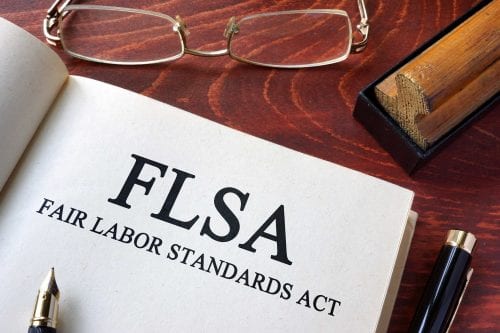 "On-shoring" is making an economic comeback with a newfound desire for locally sourced goods. At BIT, we carefully manufacture our industrial grade felt for industrial application according to SAE and ASTM mandated standards. We guarantee quality control, provide samples, and welcome plant visits (all facilitated by transparent communication without any time-zones to maneuver).
Supplier Relationship Opportunities              
Fostering a long-distance relationship with your manufacturer can be tricky; differing time zones and language barriers can lead to costly communication issues. Proximity to your supplier reaps the benefits of quick response times, so if there is an issue, it can be addressed with little to no repercussions. You also have the personal touch of meeting face to face with your supplier, giving you the firsthand opportunity to oversee the facility and operations.
Building a rapport with your manufacturer can lead to growing business opportunities. Recently, we were able to produce and color match our Poly-Sonic acoustic panel felt for our sound abatement customer located on the west coast. From a plant visit, their supply chain team witnessed our production line firsthand.  This key insight provided them with a new line of upholstered materials to match their current acoustic panel line.
Shorter Lead Times with Lower Shipping Costs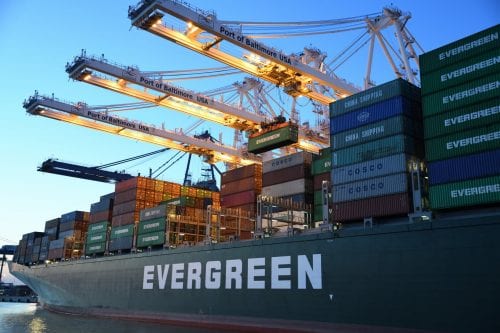 More companies have begun "re-shoring" jobs in the past ten years due (in part) to unreliable international shipping costs. Less than 1% of goods travel by air to the United States. 99% of the rest of all goods arrive here by container. It can take anywhere from 2 weeks to 2 months for product arrival by boat. If shipping wasn't costly enough, COVID had only exasperated prices with considerable surges in container freight rates at the height of the pandemic. Just as we believed business was normalizing, incidents like the Suez Canal in March prompted a new price surge re-emphasizing the uncontrollable nature of overseas shipping.  If that does not complicate things enough, extra add-ons to your overall cost include local tariffs, customs and duty taxes.
The cost of transporting goods from the point of sale ultimately adds up to time. Can you meet the demand of your customers with the given supply of your manufacturer within a proposed time-period? Unlike labor wage costs, quantifying international shipping can be tricky and lead to missed ship dates or, worse, missing inventory. There is little to no control over maritime trade. And without the proper regulations in place, it might as well be impossible to know when your shipment will arrive in adequate condition. Economic/geopolitical disruptions, competition with foreign markets, and weak currency further complicate getting your product to its end destination.
Domestic manufacturers can (potentially) bypass long lead times without the hassle of unwanted shipping costs, proving to be the most economical choice.
Tight Quality Control 
Most companies partake in low-cost country resourcing to take advantage of available and cheap resources. With the added bonus of a low wage cost. But cut-down on operational expenses is easily disrupted by supply chain mishaps and unforeseen foreign barriers (geographical and political). As those are issues out of your control, the lack of quality control on product specs and regulations is slowly becoming a dangerous risk.
Knowing what could go wrong before it goes wrong should be detailed in advance to then formulate quality processes and policies relevant to your company. Minimizing overhead costs is appealing but can result in lower-quality materials managed by inexperienced workers leaving you with a not-so-great product.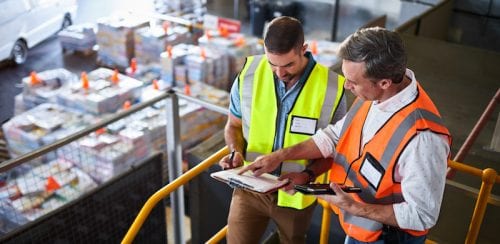 This is not to say that every overseas manufacturer is a poor-quality choice. In recent years, international manufacturers have elevated production to mimic the standards and expertise of western principles. But most companies still fall short of properly executed quality policies and plans. With little to no insight into the production's facility, relying on foreign companies to regulate in the name of your brand is risky. Good questions to ask yourself before engaging in business with any manufacturer (domestic or not) are:
Have they made this product before and under these regulations?

Not only have they produced them, but can they produce in mass production?

Are they able to ship to you on time?

Do they allow company quality checks?
We have worked with a handful of customers who have received acoustic panels from Chinese manufacturers with failure to test the finished product. Acoustic panels must pass a surface flammability test, testing both surface flame spread and smoke development (expressed as Flame Spread Index and Smoke Developed Index). You can read about our acoustic panel line with relative technical documentation here on our website.
To recertify the proper testing, the company chose to re-test the acoustic panels in-house upon arrival. Unfortunately for these clients, the quality control tests they were promised were never met, leaving the supplier and buyer at loggerheads over quality. After 3 months and threatened legal action, the refund from the supplier could not make up for robbed time and potential of a ruined reputation.
Diminish Risk with a Domestic Manufacturer
Like anything in life, you get what you pay for. And what you pay for has everything to do with overall product quality; from the sourced raw materials to the expertise of employees to the operational standards of the factory.  
Localizing your choice of manufacturer places control back into your hands. And with a supply chain in sight, you can guarantee your company's credibility all while promoting the local economy.
Interested in finding out if Bouckaert Industrial Textiles can help you re-shore your non-woven supply chain like we have so many others? Contact us today!